Take Care Community Outreach, Inc.
Dedicated to addressing health disparities through advocacy, health promotion, and education.
| | |
| --- | --- |
| Posted on May 12, 2013 at 11:54 AM | |
Greetings TAKE CARE COMMUNITY! 

It's MAY! I can remember a not so happy May and June for me a short time ago as my family and I were going through one of the most difficult times in our lives: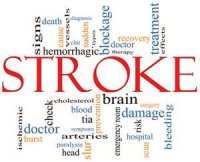 (Image 
reference
: 
www.activehealthcareinc.com
)

My dear grandmother was secretly fighting this battle in her world, and died shortly after.
First I want to say... DON'T LET THIS BE YOUR SECRET, THERE IS HELP! 
My blog is personal and very informal as I want relay the facts, not scold or condescend.  I will site my source of information for you to review later, but as said before, it's informal; basic registered nurse information!  I want to help, my "Granny Goo" always taught me to! 
How does it begin? Lets get started: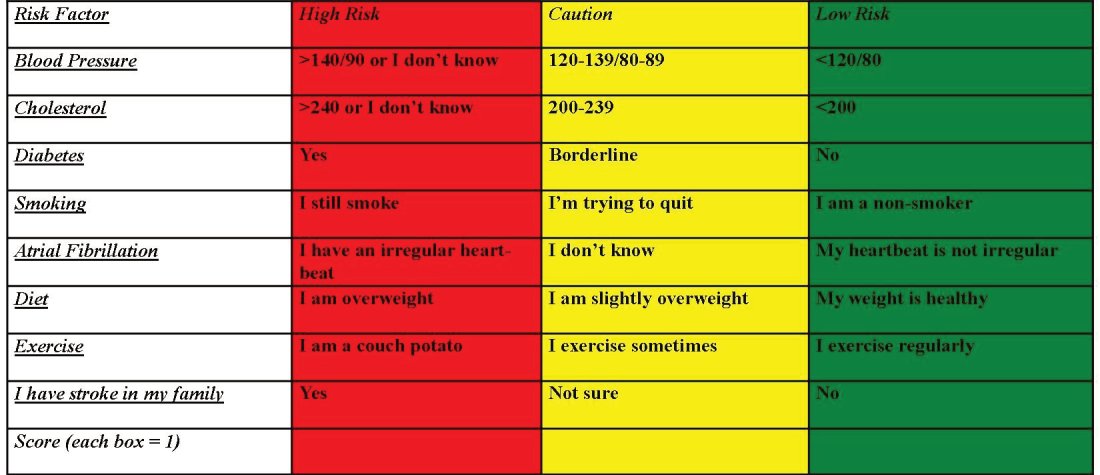 (Image 
reference
: 
roseknowshealth.com
)
If you have been diagnosed with high blood pressure (HTN), High cholesterol, or Diabetes (DM); You have a higher risk for heart disease which often leads to stroke. Heart disease leads to many health alignments.  In this blog, my focus will be
STROKE
.

There are TWO types of stroke: 
INFARCT (blood clot), or HEMORRHAGIC (bleeding):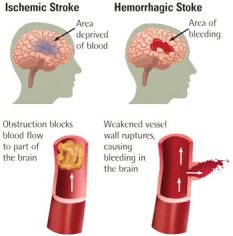 (1st image 
reference
:  
floydmemorial.com
, 2nd image: 
www.interactivebiology.com
)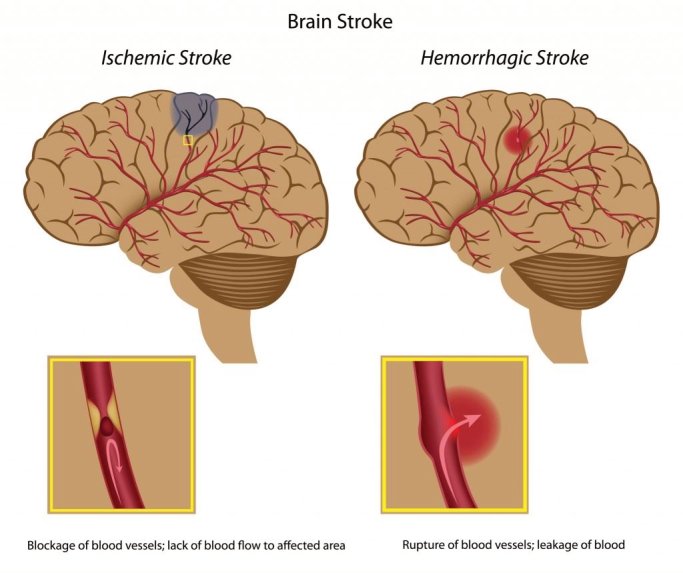 The Meaning:  
(A) HEMORRHAGIC: or BLEEDING                 
This form of stroke happens when a blood vessel or artery (transport of blood flow) in the brain leaks or burst, many times due to built pressures. This rupture (blood accumulation) then compromises the brains space in the skull leading to compromise = decreased functioning or LIFE! (Reference: WebMD)

(B) ISCHEMIC: or CLOT                  
This form of stroke happens when a blood vessel supplying blood to an area of brain becomes blocked by a blood clot. This form of stroke is more common and accounts for 80% of strokes that occur.  It is more commonly seen in diabetics. (Reference. WebMD)
What might be obvious?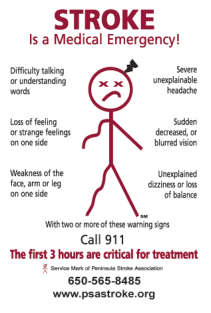 There are treatments for both types of strokes but TIME IS VERY IMPORTANT!  Please know the signs and symptoms and get help if you are experiencing them.
Always Remember: PREVENTION IS THE KEY!!! 
Thanks for the chance to share community!  Be educated and empowered! You have people that are educated in healthcare settings, and more importantly at home that love you and will fight for you!  Take Care Community Outreach, Inc is here for you as well!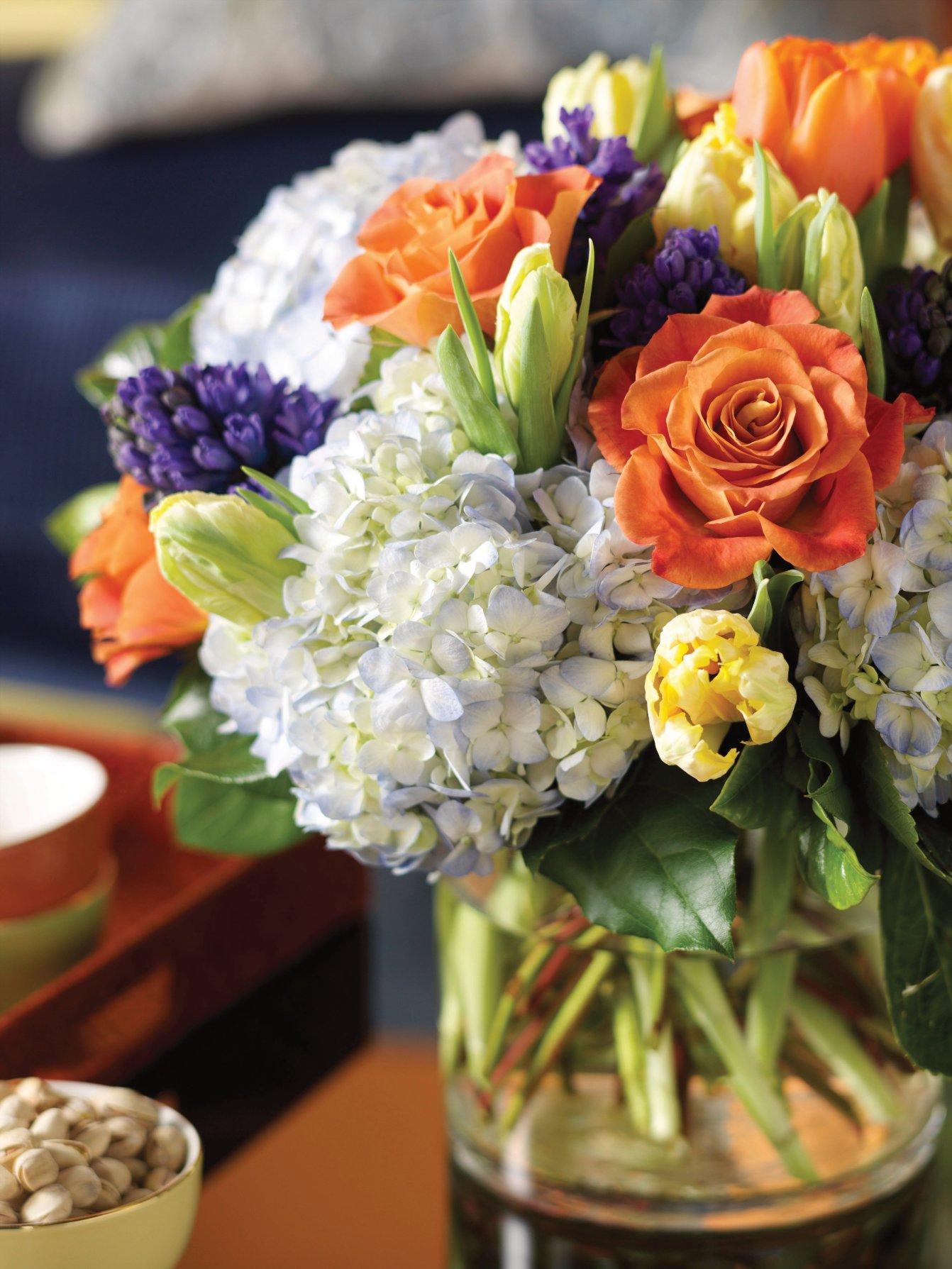 RIP Ruth Tooley Starr, you're loved! 




-Denise Starr, RN, CEN

Categories: Nurse Denise's Notes

0

/