Take Care Community Outreach, Inc.
Dedicated to addressing health disparities through advocacy, health promotion, and education.
| | |
| --- | --- |
| Posted on December 19, 2013 at 4:19 PM | |
Happy Holidays TAKE CARE COMMUNITY! This month I'll be talking about Sexually Transmitted Diseases. Its a very taboo subject but very important to educate our youth. 
Testing and prevention of STD's can be effective tools in preventing the spread and long term complications. Currently there are over 10 documented STD's throughout the world, the most deadly of them being HIV (Human Immunodeficiency Virus), which leads to AIDS. Any sexually active person that participates in high risk behaviors are at risk.
High risk behaviors can include: 
Multiple sexual parters
Unprotected sex
Anal intercourse
IV drug use 
       (www.cdc.gov)
According to the Centers for Disease Control there are 20 million new STD infections occurring each year, most are in people ages 15-24. (www.cdc.gov) STD's affect men and women of all backgrounds and economic levels.
Complications can include but are not limited to: 
Localized and systemic pain
Infertility/ Sterility
Ectopic Pregnancy
Cancer of reproductive tract
Passing illness to unborn children
Death 
     (www.cdc.gov)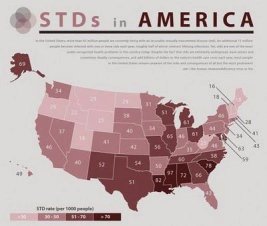 (photo cited via picasca.blogspot.com)
The top 5 most common STD's as of 2013 include (and are not limited to):
1. Chlamydia
2. Gonorrhea
3. Trichomoniasis
4. Syphilis
5. HIV
Visit the
"Health Issue of The Month"
page and click on each STD listed to learn more about signs, symptoms and treatment of each disease.
PREVENTION:The number one way to prevent the spread of STD's is abstinence. This is primarily important for those not in committed relationships. 
The second most effective way of prevention is making sure you and any new committed sexual partners have an STD screening prior to engaging in intercourse.  Visit the
"Health Issue of The Month"
page to locate a testing site near you!
The third most effective and probably most popular way of preventing the spread is the use of a barrier method or Condoms.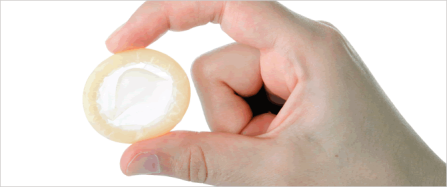 (photo cited via: www.stdtestexpress.com)
Condoms are fairly inexpensive, accessible, and even free at many Health Departments and Clinics. There are male and female condoms, there are also Dental Dams used to protect yourself from STD transmission through oral sex. (YEAH, thats possible!)
TREATMENT:  Treatments vary depending on the particular STD. Its important to note that with the use and overuse of antibiotics, some STD's are becoming resistant to traditional therapies. (www.cdc.gov) Of higher importance to note is that there are several STD's without a current cure. 
These can include: 
Herpes, HPV (or Genital Warts)
HIV/AIDS
It is of utmost importance for any sexually active person to have a primary care provider and be screened at least once yearly for any STD exposure. 
For a more in depth look at the many STD's the Center for Disease Control is an awesome place to start. Also see links previously posted in the
"Health Issue of the Month"
section for further reading. Help spread the word on prevention.  
It's important to be comfortable with dialogue between your partners, children, loved ones and Physicians. What you don't know, most certainly can hurt you! Its YOUR responsibility to take care of
yourself, never leave it up to anyone else! Educate yourself, and TAKE CARE!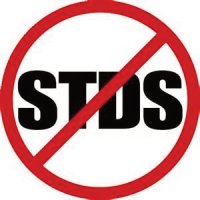 Happy Holidays, Talk with you guys in the NEW YEAR!! 
Be well.
~Denise, RN, CEN
Categories: Nurse Denise's Notes
/