Take Care Community Outreach, Inc.
Dedicated to addressing health disparities through advocacy, health promotion, and education.
| | |
| --- | --- |
| Posted on January 16, 2014 at 2:08 PM | |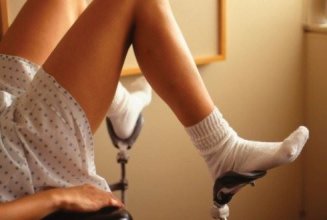 (photo cited via 
blisstree.com
)
CERVICAL HEALTH AWARENESS
Happy New Year Take Care Community. I trust this months blog finds you well and excited about this years health initiative! 
I will be discussing Cervical Health Awareness for all women, races, and ages. Cervical health ranges from STD's or sexual health to cancers. These are all monitored and screened in the form of Pelvic Exams and Pap Smear Exams by your primary care provider or gynecologist. 
It's dreaded procedure for some and occasionally uncomfortable.  However,research supports early diagnostics for optimal health throughout the ages. Lets be educated and powerful TOGETHER! 
1.Whats is a Pap Smear or Pap Exam?
This abbreviation "Pap" stands for Papanicolaou exam. Papanicolaou is named after the physician George Papanicolauo who pioneered the technique of sampling a females cervical cells for abnormalities. 
This technique involves using a speculum to open the vagina to insert a swab to collect cervical cells from the cervix for analysis/cancer. The cervix is the opening to a women's uterus or                                 womb.  (
www.nih.gov/womenshealth.gov
) 
Testing for sexually transmitted diseases are also done during this time, but are separate from Pap exams, so be sure to express your need for STD screenings with your doctor. The swabs are then sent to a laboratory to examine for abnormal cells that can identify disease.
The exam itself takes about 5 minutes to complete in office, and result are usually called within 1-2 weeks.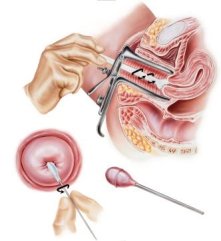 2.  Who needs a Pap Smear?
Research shows that in most cases, women ages 21 to 65 should get annual Pap exams as a part of preventative healthcare. The frequency of exams vary from patient to patient according to family and sexual history. Obviously any sexually active women should have annual gynecological exams performed.  Women who have reached menopause and are younger than 65 should still have the testing done to monitor cervical changes. 
In general, women who have undergone hysterectomy, meaning they no longer have a cervix, do not need regular Pap exams, however they are still at risk for STD's. Women ages 65 and over who have had 3 normal Pap exams consecutively, and no history of abnormal cell results or family history are considered no longer at risk for cervical cancers and can discontinue annual testing at the physicians discretion. (
www.womenshealth.gov
)  Your physician may recommend testing every 2-3 years.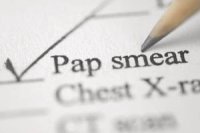 3. How can I reduce my chances of getting Cervical Cancer?    
The first and most obvious way is to have regular Pap testing done and know your family history. This assists your physician in finding,   monitoring for, and treating any abnormal cells before they progress and spread.  Early detection is key.
Young women aged 26 and under can also reduce their risk by obtaining the HPV vaccine. HPV can sometimes go away on its own but if left undetected and untreated, it can change cervical cells and lead to disease.
Limiting the amount of sexual partners limits your chances of having cervical disease as well. Many STD infections can                           change cervical cells, some being untreatable; leading to the final step of prevention which is using protection barriers methods with any sexual activity. (
www.womenshealth.gov
)           
Many times test result may be reported as "abnormal" but usually do not mean you have cancer.   If you have a family history of abnormal cells, don't be afraid to be screened on a regular basis. Cells can be different depending on where you are in your period cycle, collection techniques, and even douching the vagina. 
The most important thing is open communication with your healthcare provider about needs and preparation. Encourage your family and friends to take charge of their reproductive health.   
I wish you all a prosperous year, TAKE CARE!                            
~Denise, RN, CEN
Categories: Nurse Denise's Notes
/