Take Care Community Outreach, Inc.
Dedicated to addressing health disparities through advocacy, health promotion, and education.
| | |
| --- | --- |
| Posted on June 10, 2013 at 11:54 AM | |
Happy June 
and
WELCOME Summer TAKE CARE COMMUNITY!
This months blog will be especially dedicated to all the wonderful Fathers out there....                                                                                               
PROSTATE HEALTH AWARENESS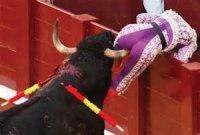 Truly this picture is
ONLY
an icebreaker,
NOT AT ALL
what you should expect! :)
I'll begin by affirming again that my blog DOES NOT replace a doctors care and advise is used in my scope of Registered Nurse to help spread the word of prevention and wellness with cited sources and research.  QUESTIONS anyone?
I. What is a prostate anyway??!
     Its a normally walnut sized gland that sits under a mans bladder. Its function is to produce the fluid that carries semen. (National Institute of Health, NIH)(MedlinePlus) (And p.s. WOMEN as well have a prostate and will have them routinely checked later in life with a normal vaginal exam! Although our chances of having abnormalities are VERY low, just think, its DOUBLE the fun for us!)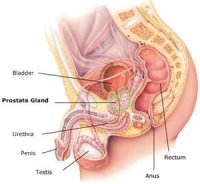 As men age the prostate may enlarge causing problems such as problems passing urine (dribbling or inability to fully empty bladder or pain),  low back pain, or pain with ejaculation. It can even lead to prostate cancer. (NIH)(MedlinePlus)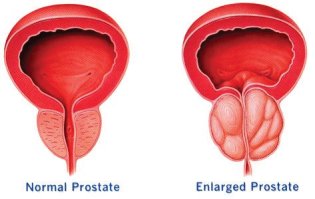 (photo cited via 
mhlclinics.com
)
II. Am I at risk?      
     Problems are usually rare in men under the age of 40. Problems are typically seen in those 65 or older. With that being said risk factors include:
Family history of prostate disease
Genetic changes
Being African American
If any of the above criteria apply to you, early detection is urged!
(NIH) (MedlinePlus).
Point blank,
if your physician takes a proper medical history and recommends the test at any age, I encourage you to do it!III. OK! I'm ready to proceed with a prostate wellness exam, what can I expect?
      For starters, I do NOT have a personal opinion about the actual procedure itself, but I know in my nursing experience, its never as bad as you think!!       
      Your doctor will perform a digital rectal exam, or insert ONE gloved and lubricated finger a little more than an inch into the rectum to feel for any abnormalities in the prostate. You may feel mild discomfort during procedure but it should not be painful. Its last a few minutes or less.(NIH)(MedlinePlus)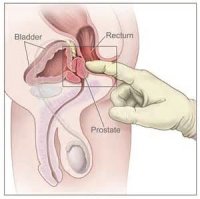 Once the procedure is done, your doctor will know whether the prostate feels normal or abnormal. If abnormal, the appropriate test will than be ordered and performed. 




PREVENTION is always the key, and EARLY DETECTION is always more successful! 





Thanks again for letting me share!   TAKE CARE COMMUNITY!!




Take Care Community Nurse

-Ms. Denise RN,CEN




Categories: Nurse Denise's Notes

0

/