Take Care Community Outreach, Inc.
Dedicated to addressing health disparities through advocacy, health promotion, and education.
| | |
| --- | --- |
| Posted on June 11, 2014 at 4:34 PM | |
MEN'S HEALTH AWARENESS
JUNE 2014
MEN'S HEALTH AWARENESS WEEK 
JUNE 9-15, 2014

(photo cited via: www.sharecare.com)
Greetings Take Care Community! I hope this blog finds everyone 
in good health and excited about continuing of journey of health 
education and wellness. I'm excited to share with you!
This month is Men's Health Awareness Month. I want to focus on your preventative screenings and treatments! For the sake of time I'll focus on the health group of 20 and up using the Center for Disease Controls recommendations. 
With that being said....its June, have you scheduled your yearly health check up with a primary care provider? 
If not, lets get started!
WHAT YOU CAN EXPECT: For starters to plan for your visit you will need to fast. This means nothing solid to eat or drink after midnight of your scheduled appointment. This is important because it serves to clear your system for a more accurate clinical picture of blood work. Common baseline NONINVASIVE (or external) exams will be:
• Blood Pressure and Heart Rate- This measurement gives a good clinical picture of cardiovascular health. Norms vary from person to person but should be 120/80 as a good reference point. Heart rate can vary 80-100 resting. Higher numbers can alert physicians to things such as heart disease, high blood pressure, and cardiac arrhythmias.
• Body Mass Index- this number includes an equation of your body weight and height. This number measures obesity which is a precursor to many health ailments, such as diabetes. It's true that body weight and BMI don't always give an accurate clinical picture of health, as they vary greatly from person to person.

(photo cited: www.webmd.com)
• Urinalysis- this test is most helpful to determine diabetes, hydration, kidney function and even sexual health. It only requires you collecting a clean specimen in a sterile cup!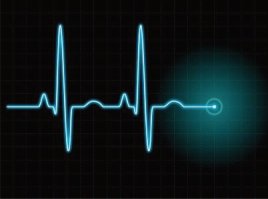 •
EKG or electrocardiogram- 
This heart tracing measures the hearts rhythm and rate to detect issues early. Many people may find they have an irregular heart rate but you need a baseline EKG to detect changes later.
(photo cited via: www.childrenheartclinic.org)
Common INVASIVE testing (testing internal organs and body fluid for clinical pictures. May involve discomfort but not PAIN) including blood testing and manual exams with the physician using the hand to detect abnormalities. These test include:
• Cholesterol- this is a simple blood test that basically measure the levels of "fat" clogging cells in our arteries that lead to heart disease and diabetes. Cholesterol can be controlled by diet, exercise and or medications so it's important to know where you stand. Numbers range and can be difficult to understand, so remember to ask questions and be involved.
• Blood Glucose- better known as "blood sugar," this number measures the amount of sugar in the blood improperly controlled by the pancreas. This test can be falsely elevated by eating the morning of your exam so be sure to follow doctors instructions. Early indications of high blood glucose can be resolved by diet modification and/or medications so start early!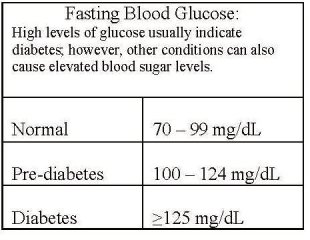 (photo via: www.nasm.org)
•
PSA Blood Test
- this is the Prostate Specific Antigen. This test can measure abnormal prostate cells and hormones of the prostate as a cancer screening, much like women with breast cancer. Refer to last years June topic of "Prostate Awareness" for more detailed information.  
Click here to view the Prostate Awareness Blog from June 2013.
• Thyroid Function- this test is most commonly in the form of TSH (thyroid stimulating hormone.) This hormone is produced by the Thyroid which works in conjunction of the pituitary and changes as we age. Commonly this hormone becomes abnormal due to normal hormone variants in men and women. Basically this organ serves as your metabolism and energy center, so its important to know the chemical changes of your body to adjust your habits. Again, these levels can be controlled but we need to know the why behind the changes our bodies make.
This serves as a basic overview, some things can be added or omitted depending on your family history and medical exam. These common things are imperative to YOU taking charge of your health. 
Remember to be well from the inside out...exercise, prayer or meditation are wonderful outlets to your bodies natural 
rhythm. 
Remember to be present during your physician visit, participate and ASK QUESTIONS.  
In need of a place to schedule your physical?  Contact us at Take Care Community Outreach, Inc.
I'm in prayer for any audience I may have. 
GOD Bless and TAKE CARE!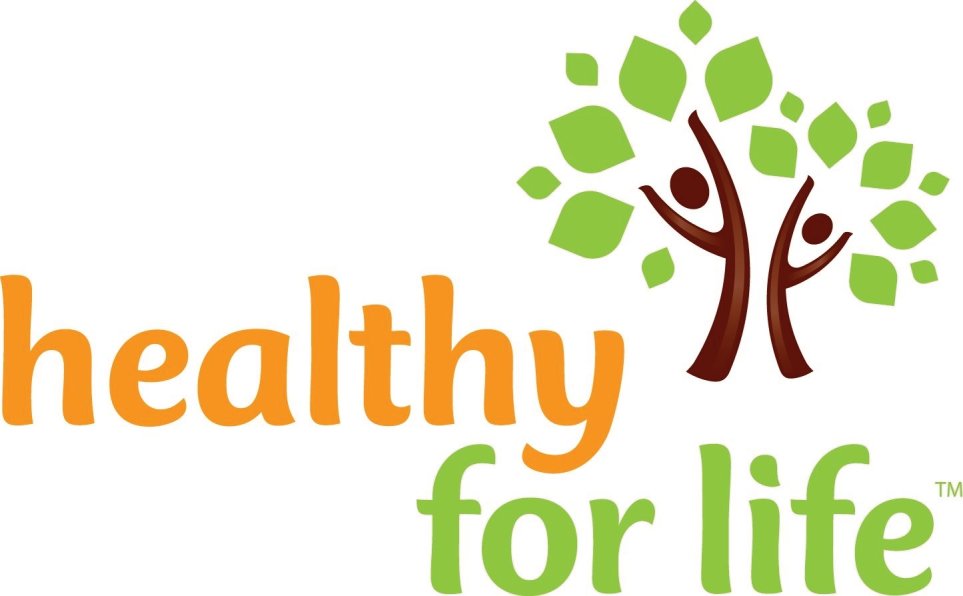 Categories: Nurse Denise's Notes
/